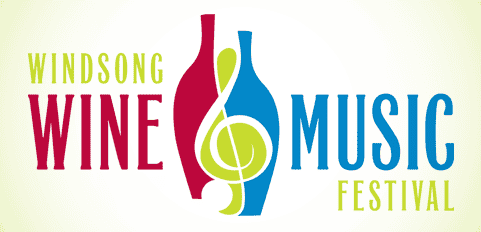 It's almost here! The second annual Windsong Wine and Music Festival starts this Saturday, October 17th, 2015 at 12:00 pm at Windsong Ranch in Prosper, Texas. Everyone is welcome to join in on the fun so share the news and bring friends! Here are a few details you need to know about the Windsong Wine and Music Festival coming up:
Admission is free to everyone at the Windsong Wine and Music Festival so there is no excuse not to come! A collection of our favorite North Texas wineries will be serving some of your favorite vintages as the talented bands take the stage.
Wine tasting tickets will be available for purchase at specific wine tents. Tickets range from $1 per taste and $5 – $7 per glass. Along with the wonderful wines, food vendors and local boutiques from the DFW area will be set up on the grass lawn under white tents for you to check out while sipping on delectable wine.
All the festival fun is happening at Windsong Ranch festival grounds! So come check out great bands and try delicious food and wines. This experience is too wonderful to turn down!
Wine tasting is broken down into three parts: color, smell, and taste. You don't just drink wine, you experience it!
1. Evaluating by sight: look into the glass and see the wine. Evaluate the color, the richness, and the consistency.
2. Evaluating by smell: before sipping, sniff the wine. Identify all the aromas and investigate the rich scents.
3. Evaluate by taste: first, sip the wine and let it sit for a few moments. Allow your taste buds to identify the different flavors. Use your taste buds to determine if the wine is balanced, harmonious, complex, evolved, and complete.
• No smoking on festival grounds.
• IDs required for those drinking wine (come prepared!)
• No outside food or beverage items allowed – we'll have plenty of delicious items on the festival grounds.
We hope to see you at the Windsong Wine and Music Festival in Prosper, Texas! Make sure to visit the Windsong Wine Festival website and the event page on Facebook for more information. Get ready for an experience unlike any other in Prosper, Texas!