Windsong Ranch's commitment to our residents and their families now extends to their pets. After all, what kind of master-planned community would we be if we didn't consider the quality of life for every single member of your family, no matter if they have two legs or four!
The Windsong Ranch Dog Park will be accessible to residents this spring and will be located just off of the intersection of Gee Road and Fishtrap Road. Windsong Ranch residents will have a place to gather and let their dogs explore, play, and socialize, all in a safe, fenced environment.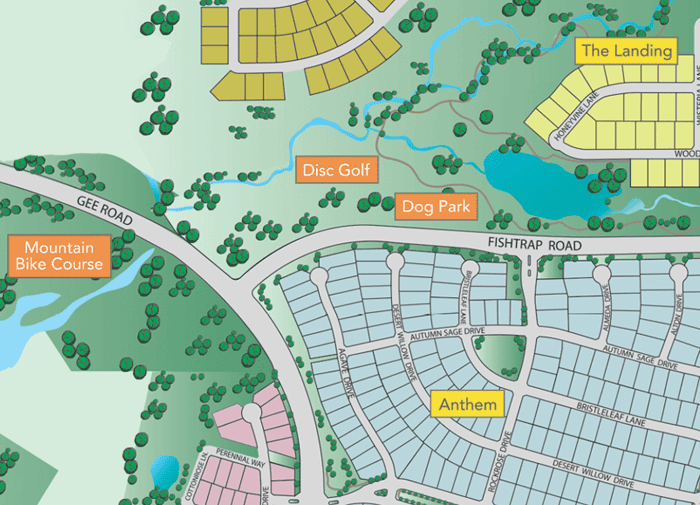 Features Include:
Small Dog and Large Dog separate fenced areas
Dog wash station and pet fountain
Agility course features
Shade trees
Hardwood mulch surface
Boulder wall for tiered seating
Tables with shade covering
We look forward to seeing lots of wagging tails and happy faces this spring at The Windsong Ranch Dog Park!