When it comes to Thanksgiving, you pretty much know what to expect: Hot turkey, honey-glazed ham, mac-and-cheese, gravy, stuffing, warm rolls and mashed potatoes.
Ah, yes. The Thanksgiving classics. But while everyone comes for the main course, they stay for the desserts. And today we're here to give some not-so-traditional Thanksgiving dessert recipes that will have everyone asking "who made this!?"
Take over the Thanksgiving get together at Windsong Ranch in Prosper, TX with one of these unconventional recipes:
Pumkin Pie Cheesecake
(Photo by: Closet Cooking)
It's fall. You can go ahead and assume that the more pumpkin anything, the better. The same is true for Thanksgiving desserts or dishes. Try this pumpkin pie cheesecake recipe to fulfill you and your family's pumpkin cravings!
Triple Chocolate Pumpkin Pie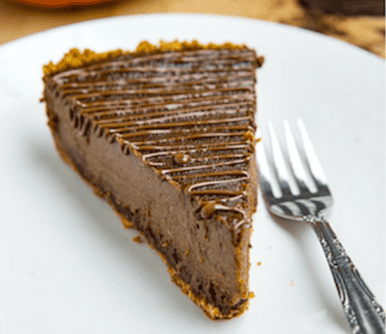 (Photo by: Closet Cooking)
Chocolate AND Pumpkin? Now we're talkin'! Layers upon layers of chocolate and pumpkin spices with a basic graham cracker crust will definitely satisfy any sweet tooth this Thanksgiving. The triple chocolate pumpkin pie recipe is a must-try this fall at Windsong Ranch in Prosper, TX.
Reese's & Oreo Turkey Treats
(Photo by: Bitz & Giggles)
Not only does this sweet treat combine two of America's most beloved snacks, but this can also be a fun craft idea to try with the kiddos of Windsong Ranch! All you need is Reese's Peanut Butter Cups, Mega Stuffed Oreos, candy corn, and some frosting! The directions for this Reese's and Oreo recipe are extremely easy to follow and will be a hit with all of the young ones on Thanksgiving.
Pecan Tassies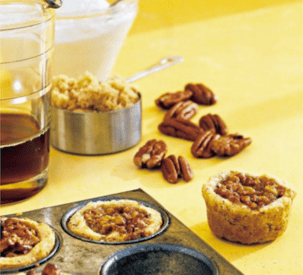 (Photo by: MarthaStewart.com)
Another fall favorite is pecans and this recipe comes from the one and only Martha Stewart. These pecan treats feature all of the flavors and textures of pecan pie: tender, buttery crust, crunchy pecans, and brown-sugar filling, all in one bite! And we're saying it's ok to have more than one bit this Thanksgiving.
So when preparing for Thanksgiving in Windsong Ranch in Prosper, TX, consider mixing it up when it comes to desserts! From pies to candy, there will certainly be plenty of satisfied sweet tooths on November 26 in Windsong Ranch!